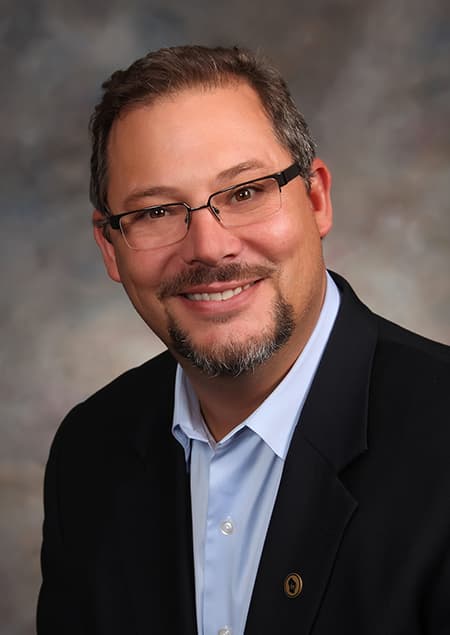 HOWARD KAMERER
President and CEO
Howard Kamerer leads WOW Logistics' overall strategy and direction in each of its core business units: WOW Commodity Purchase Program®, Third-Party Logistics, Real Estate Development, Transportation, Contract Operations, Managed Warehouse Services, and Corporate Consulting.
Since joining WOW Logistics® in 2011, Kamerer has guided the company to a 229 percent growth rate in the last ten years. He has reorganized the company's overall structure, basing the main business units around the company's core competencies and focusing on the value that they deliver. Under Kamerer's direction, the company has nearly doubled its headcount in the past ten years to support strategic initiatives.
Kamerer is an effective leader who sets strategy through the establishment of initiatives grounded in company goals. He has repeatedly started, grown, and developed a variety of companies in different markets with the same results – consistent exponential growth. Prior to joining WOW Logistics, Kamerer served the following companies: Startec Global Communications (President and CEO), Allied Telesyn (President and COO), RedEye Network Group (President and CEO), and Cisco Systems (Sales Mgt.)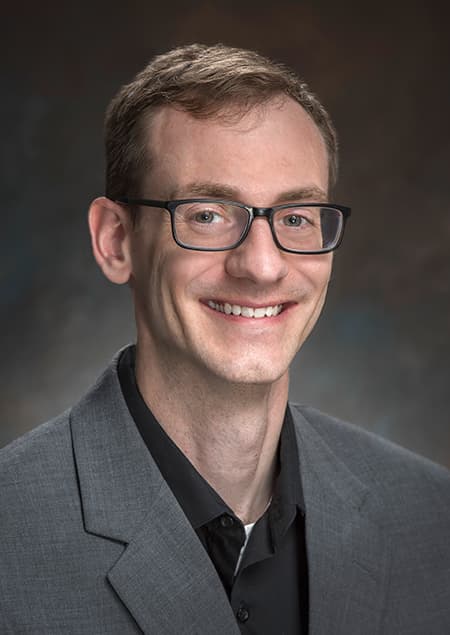 TYLER LENZ
Chief Financial Strategy Officer
Tyler Lenz is WOW Logistics' Chief Financial Strategy Officer overseeing the Accounting, Finance, Process Improvement, Inventory Solutions, Human Resources, and Legal teams.
Under Lenz's leadership, each team provides critical operational support functions to WOW's strategic business units. Oversight of these areas requires fostering alignment and collaboration among each functional area to achieve the company's goals and objectives.
Lenz also develops and executes WOW Logistics' financing strategy to support growth needs, including infrastructure development and acquisitions. Additionally, alongside the Real Estate Development team, Lenz engages with customers to develop comprehensive real estate solutions.
Prior to his current role, Lenz served as VP of Finance, Director of Finance, and Finance Manager at WOW Logistics. Before joining the company, he was an Institutional Investment Consultant for Morgan Stanley, where he provided investment and asset allocation strategies to pension funds, endowments, and high-net-worth individuals. Lenz also worked as a Cash Manager for WEC Energy Group, where he managed daily cash operations.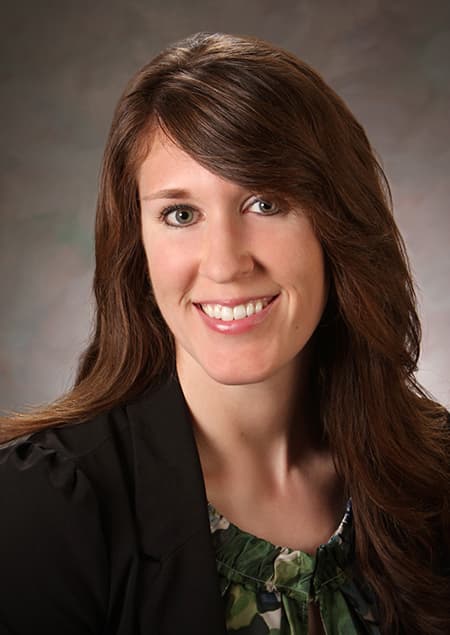 STACEY WARNING
VP of Legal Affairs
Stacey Warning oversees the Legal Department at WOW Logistics Company.
Warning is responsible for drafting, reviewing, and negotiating contracts with customers in various strategic business units including Third-Party Logistics Operations, the WOW Commodity Purchase Program, Real Estate, and Transportation. In addition, Warning manages the corporate governance of WOW Logistics Company and oversees various aspects of risk management such as insurance and licensing.
Before joining WOW Logistics, Warning was a Contract Attorney at LaForce, Inc. She came to WOW with extensive experience in contract management, negotiation, and process documentation.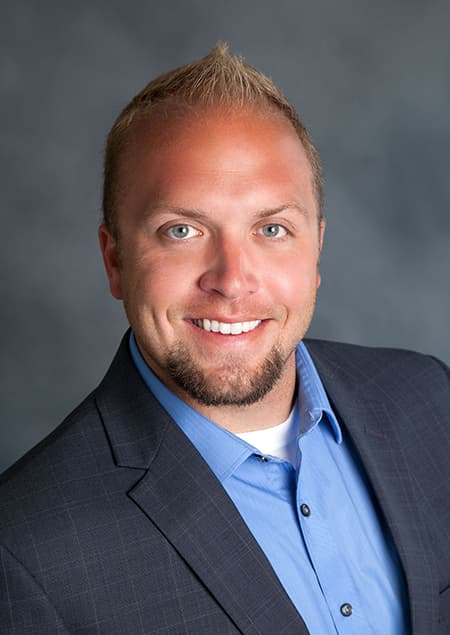 TIM LISOWE
VP of Human Resources
Tim Lisowe is the VP of Human Resources and oversees all human resource functions within the company.
Lisowe directs a department of four who manage recruitment and staffing, benefits, compensation, classification, labor relations, legal compliance, training, and payroll. He also oversees strategic employee development and guides the WOW Logistics' company culture. Additionally, Lisowe is the Chairman of WOW-WE CARE CHARITY, which is a 501c3 non-profit organization that works to benefit the communities where WOW Logistics Company does business.
In 2011, Lisowe was certified as a Professional in Human Resources (PHR) by HRCI, and in 2015 he was certified as a Certified Professional by the Society for Human Resource Management (SHRM-CP).
Prior to his current role, Lisowe served as a Human Resources Supervisor at Bemis Company Inc. and was the Branch Team Leader at SEEK Careers/Staffing, Inc. He came to WOW with more than a decade of human resource management experience.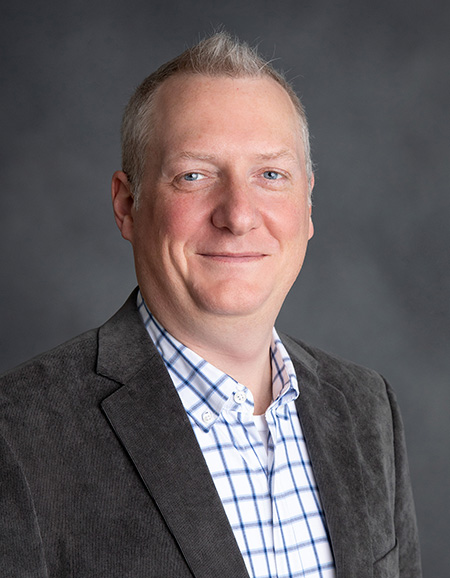 BILL MYERS
VP of Technology
Bill Myers is the VP of Technology at WOW Logistics and oversees IT infrastructure, Software Development, Product Management, and Support.
Myers is responsible for developing and managing IT teams, infrastructure, and software that scale with WOW Logistics and its clients. Supporting WOW Logistics' Warehouse Management System and Warehouse Execution System software and business applications, the IT teams provide software solutions focused on resolving customer problems, driving efficiency, and providing seamless integrations. Myers is responsible for ensuring customers have a great experience with WOW's technology. His rich expertise in software development and process improvement supports the company's future growth through innovative solutions, new service offerings, and information analytics to drive smart business decisions.
Prior to WOW Logistics, Myers was the Director of Product Management at Hoonuit, creating predictive modeling and analytic software for K-12 education. He also led the development of Business Intelligence services for Alta Resources, servicing Fortune 50 clients to grow their businesses through data mining and insightful learnings.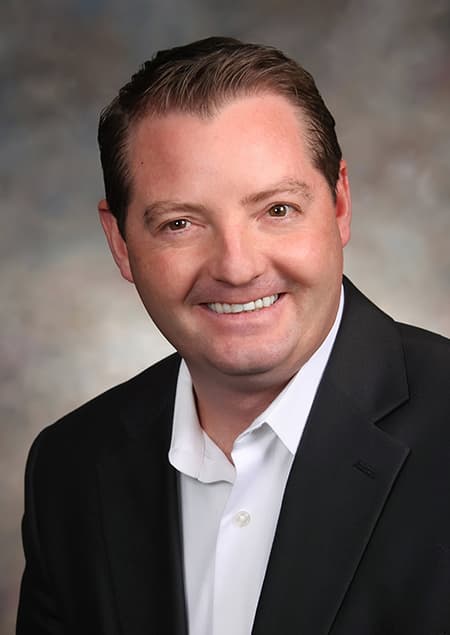 JAMIE WALLY
VP of Sales
Jamie Wally oversees WOW Logistics' sales initiatives. As the VP of Sales, Wally oversees two Inside Sales Coordinators and three Account Managers. The team manages all of the sales activities related to WOW Logistics strategic business units.
Wally's primary responsibility is driving sales growth by managing the sales process and assessing each customer's needs to recommend strategic solutions. He is also responsible for training and developing members of his sales team to drive sales based on the customers' business challenges.
Wally has been with WOW Logistics since 1999. He started as an Account Manager and has since held multiple positions before taking on his current role of VP of Sales. Wally has extensive knowledge and experience in the industries with which WOW Logistics does business. His experience has enabled him to increase sales and position the company as a leader in food-grade third-party logistics operations.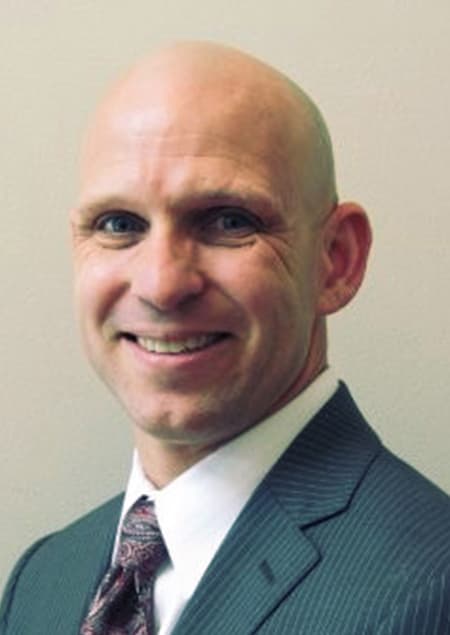 GEORGE BENE
VP of Operations
George Bene heads up WOW Logistics' Operations Department. This team is responsible for the day-to-day management of the warehouses including correctly processing shipments and receipts and meeting the overall needs of each customer.
Bene is responsible for the management, guidance, strategic direction, and financial profitability of the Operations Department. He directs the standard operating procedures (SOPs) for the warehouse operations and oversees the management of building maintenance and material handling equipment (MHE).
Bene has an extensive background in operations leadership with expertise in food safety. Before coming to WOW Logistics, Bene served as President of Solutions for Excellence, LLC developing process solutions for operations, manufacturing, warehousing, transportation, logistics, and labor and project management. Prior to that, Bene was the Senior VP of Operations at Agro Merchants Group, Corporate Director of Operations at Pate Dawson Company, Inc, Distribution Center Manager at Schreiber Foods, and the Director of Manufacturing, Distribution & Logistics at Virbac.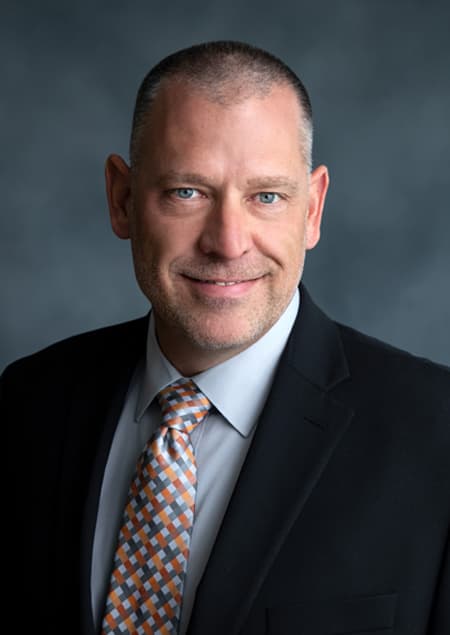 JOHN ELRICK
VP of Real Estate Development
John Elrick leads WOW Logistics' Real Estate Development Department, which manages the company's and Build-to-Lease projects.
With each project, Elrick determines the scope of work, estimates pricing, coordinates outside general contractors, designs internal and external drawings and building specifications, and establishes lease requirements. From there, he manages the construction project all the way through final delivery. Additionally, Elrick serves as the Vice President of WOW-WE CARE CHARITY, which is a 501c3 non-profit organization that works to benefit the communities where WOW Logistics Company does business.
Elrick joined the WOW Logistics team in 2018. Prior to his position, he held two previous Design and Project Manager roles – first with Utschig Inc. and then with Keller, Inc. In these roles, he developed sales leads and managed their commercial construction projects including designing CAD drawings and construction site supervision.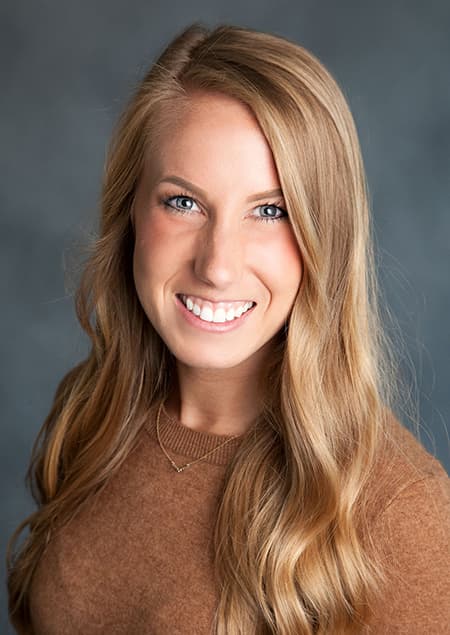 AMANDA LINDBERG
VP of Marketing Communications
WOW Logistics' marketing initiatives are led by Amanda Lindberg. The Marketing Department at WOW Logistics is responsible for brand management, strategic customer-facing communications and materials, event management, and collaboration with the Sales Team in lead-generation initiatives.
Lindberg is responsible for developing value propositions for WOW Logistics' strategic business units and leveraging the propositions to effectively communicate the value of the company's services. She oversees strategic campaign development, departmental processes, and interfaces with other departments to drive their marketing initiatives. Additionally, Lindberg serves on the Board of WOW-WE CARE CHARITY, which is a 501c3 non-profit organization that works to benefit the communities where WOW Logistics Company does business.
Prior to her role as VP of Marketing Communications, Lindberg held various titles at WOW Logistics Company, including Director of Marketing Communications, Marketing Events Coordinator, Marketing Specialist, and Manager of Marketing Communications. In these roles, her primary responsibilities were special event management and communication, creative campaign development, and assisting with strategic communication activities.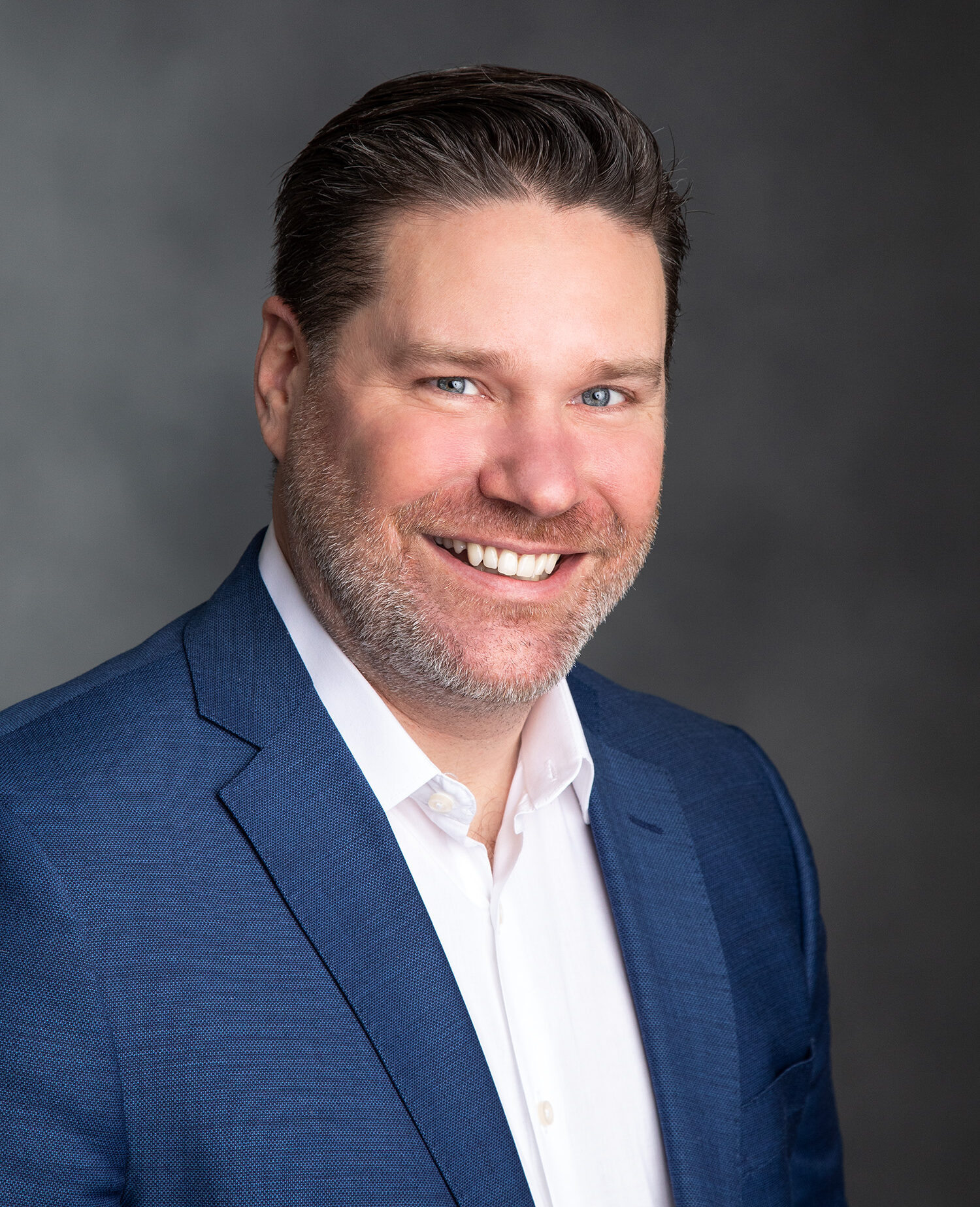 AARON WALLIN
VP of Accounting
Aaron Wallin leads the Accounting and Purchasing teams at WOW Logistics. He oversees the company's finances and fiscal goals.
The Accounting Department is responsible for financial reporting, accounts payable, accounts receivable, lease invoicing, month-end close, and Generally Accepted Accounting Principles (GAAP) compliance. WOW's Purchasing team manages the purchasing process and purchase order system, new vendor setup, finance request forms, and expense report audits.
Wallin provides strategic direction for these departments, analyzes the organization's financial status, and develops financial goals.
Prior to his role as Vice President of Accounting, Wallin worked as Chief Financial Officer and Director of Power Marketing and Regulatory Affairs at Cloverland Electric Cooperative. He has more than 20 years of finance, accounting, and utility operations experience.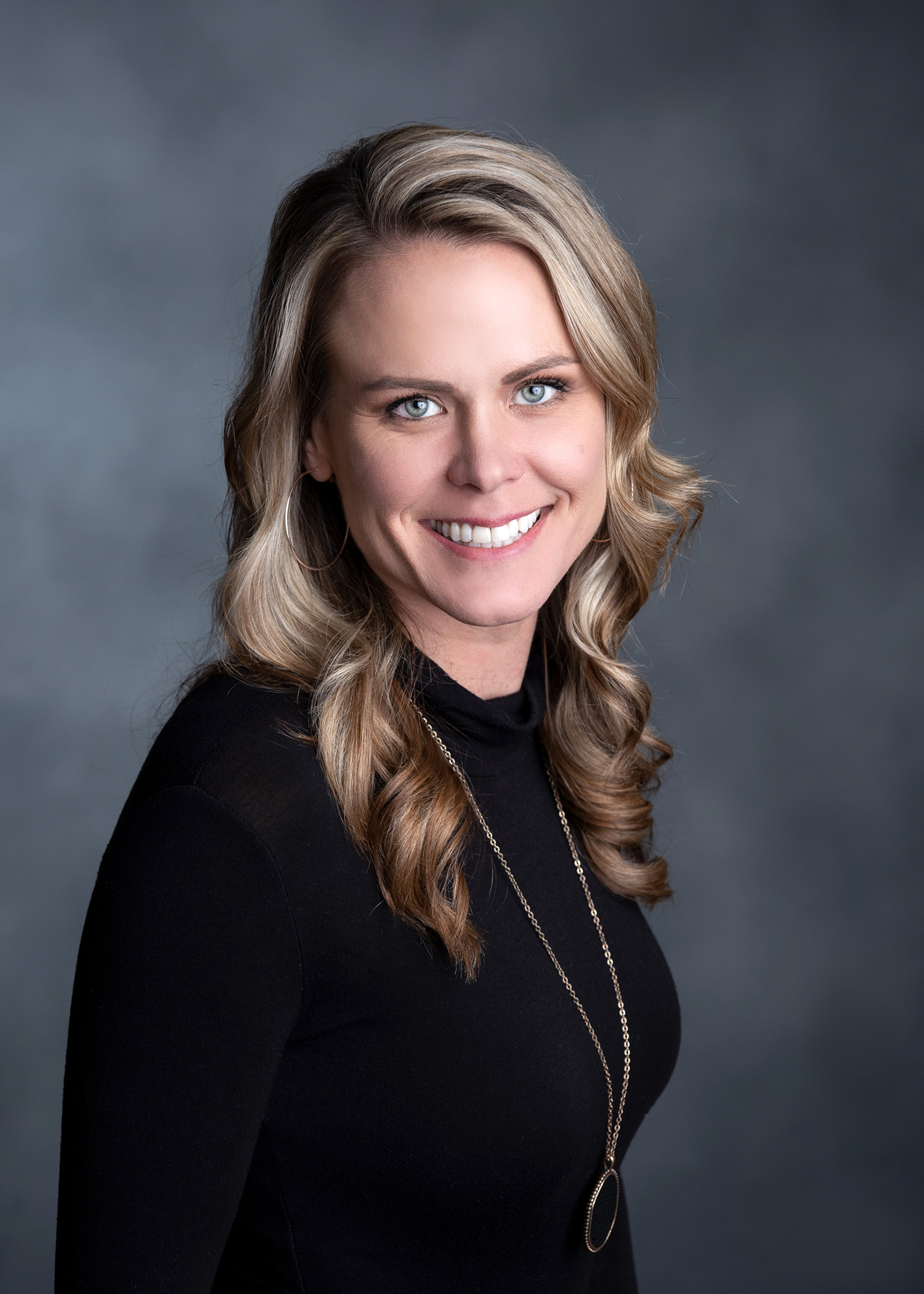 MOLLY MCDONALD
VP of Quality Control
Molly McDonald is the Vice President of Quality Control and oversees the implementation and continuity of companywide quality and safety standards.
The Quality Control Department drives safety, quality, and consistency and ensures compliance with Occupational Safety and Health Act (OSHA) regulations. Additionally, McDonald and her team ensure food safety certifications are maintained, and ASI food processing standards are met throughout WOW Logistics' entire warehouse network.
Prior to joining WOW Logistics, McDonald held various roles at Frito-Lay, Inc., including Zone Operations Manager, Productivity Analyst, and Senior Productivity Manager. She managed the annual operating budget and implemented productivity strategies across labor, inventory, and fleet.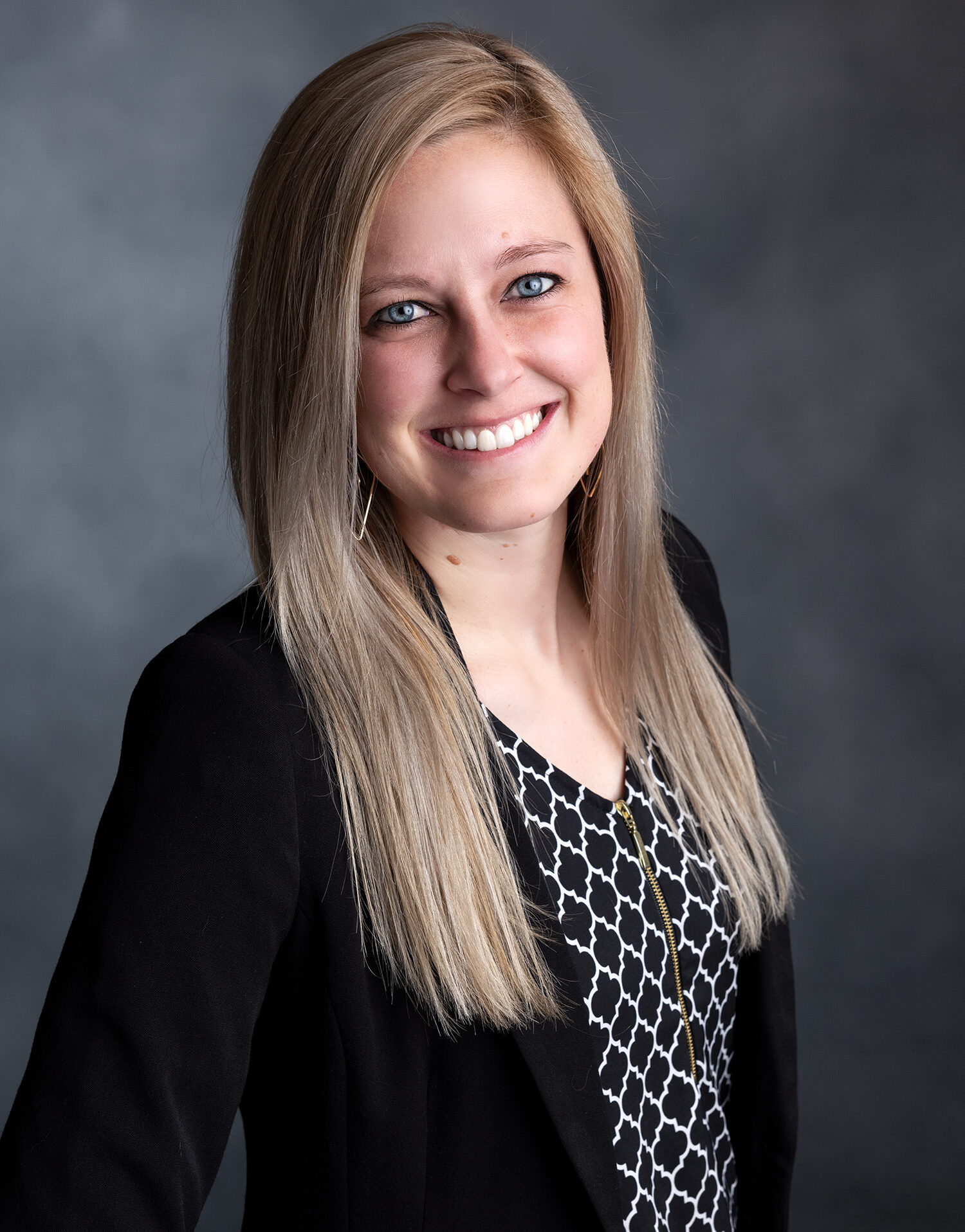 STEPHANIE NEMETZ
Controller
Stephanie Nemetz is the Controller at WOW Logistics. She directs and plans the preparation of internal and external financial reporting data.
Nemetz helps oversee the accounting team and drives consistency within the department by identifying inefficient processes and facilitating improvements to streamline operations and support growth. She also manages the financial reporting process, including financial statement preparation, variance analysis, and regulatory reporting.
Prior to her current role, Nemetz served as Manager of Accounting and Senior Accountant. Before joining the WOW team, she was with Trilliant Food and Nutrition. Throughout her career, she has mastered month-end close, annual audits, financial reporting, variance analysis, ERP implementations, and acquisitions
Nemetz earned her Bachelor of Business Administration in accounting from St. Norbert College.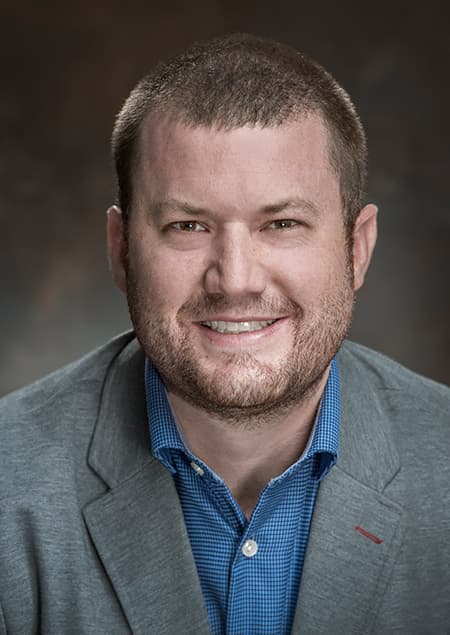 TONY HIETPAS
Director of Engineering
Tony Hietpas oversees WOW Logistics' Engineering Department, which serves three major areas: sales, operations, and warehouse process and design.
Sales engineering involves analyzing customer needs and developing efficient supply chain solutions and pricing models. Operations engineering entails executing the recommended solutions for the customer. Warehouse process and design engineering looks at product flow, racking, material handling equipment requirements, and other warehouse metrics to design an efficient operation based on the customers' needs.
As the head of WOW Logistics' Engineering Team, Hietpas is responsible for the management, guidance, and strategic direction of the department. This includes developing and executing company and departmental goals, as well as managing projects and providing strategic sales and operations support.
Prior to his role as Director of Engineering, Hietpas worked as the Solutions Engineering Manager for WOW Logistics. In this role, he provided industrial engineering, project management, and implementation leadership. Before joining WOW Logistics, Hietpas also served as a Solutions Material Specialist for Oshkosh Corporation.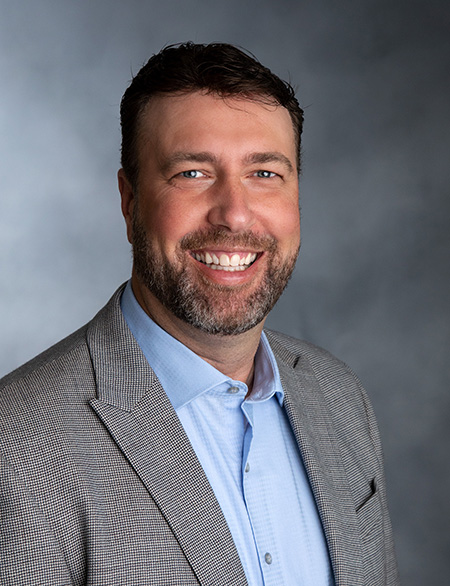 DAN BARTLETT
Director of Infrastructure
Dan Bartlett is the Director of Infrastructure at WOW Logistics and oversees the IT Infrastructure team.
The Infrastructure Team provides structure, control, and management of the security, client, network, server, and voice infrastructure components that support WOW Logistics Company. The team also seeks out opportunities where it can create operational efficiencies that enable company growth.
Bartlett is responsible for overseeing the department's systems, processes, documentation, and strategic planning. He pinpoints and resolves infrastructure issues within company warehouses and improves service delivery and service-level agreements to distribution centers.
Prior to his role as Director of Infrastructure, Bartlett worked as Principal Engineer and Management Leader at UnitedHealth Group. In this role, he oversaw remote networking services at more than 600 sites globally.
Bartlett earned his Master of Business Administration degree from California State University and his Bachelor of Science degree in electrical engineering from the University of Wisconsin – Platteville. He also maintains several industry certifications, including IT Infrastructure Library, Cisco Certified Network Professional, and Cisco Certified Design Professional.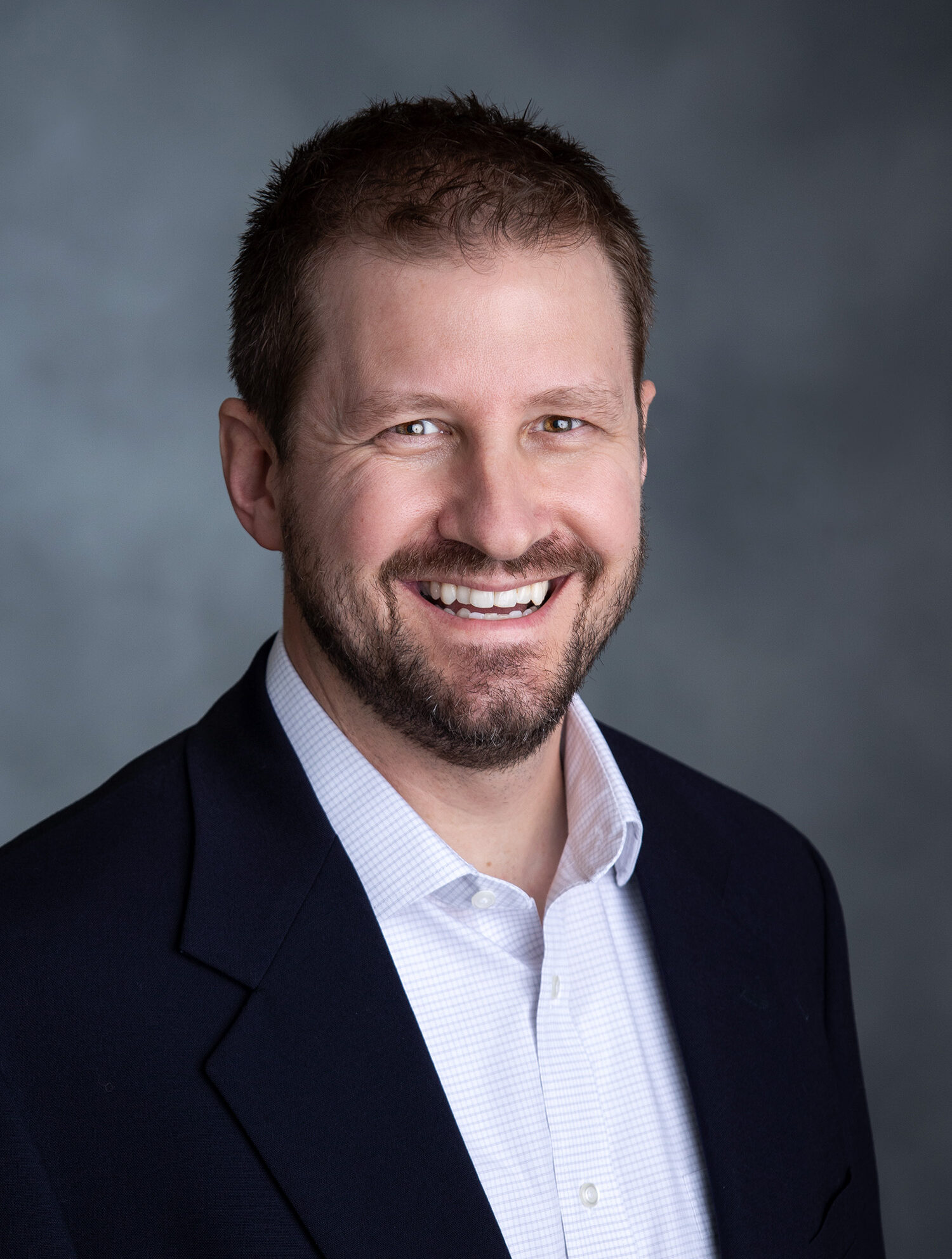 R. SCOTT BLAMEY
Director of Product Management
Scott Blamey is the Director of Product Management. Scott leads the Business Analysis team and drives software product strategy based on customer and market needs.
The Business Analysis team identifies technology-driven system and process improvements and facilitates solutions.
Blamey is responsible for warehouse and customer system integrations, the commercialization of WOW's Warehouse Management System (WMS), and the reorganization of processes to support business strategies.
Prior to his current role, Blamey served as WOW's Business Analysis and Quality Assurance Manager since 2017. Before joining WOW Logistics, Blamey was with Network Health as a Web Strategy Manager.
Blamey earned his Master of Business Administration degree from Georgia Tech and his Bachelor of Business Administration degree from Principia College.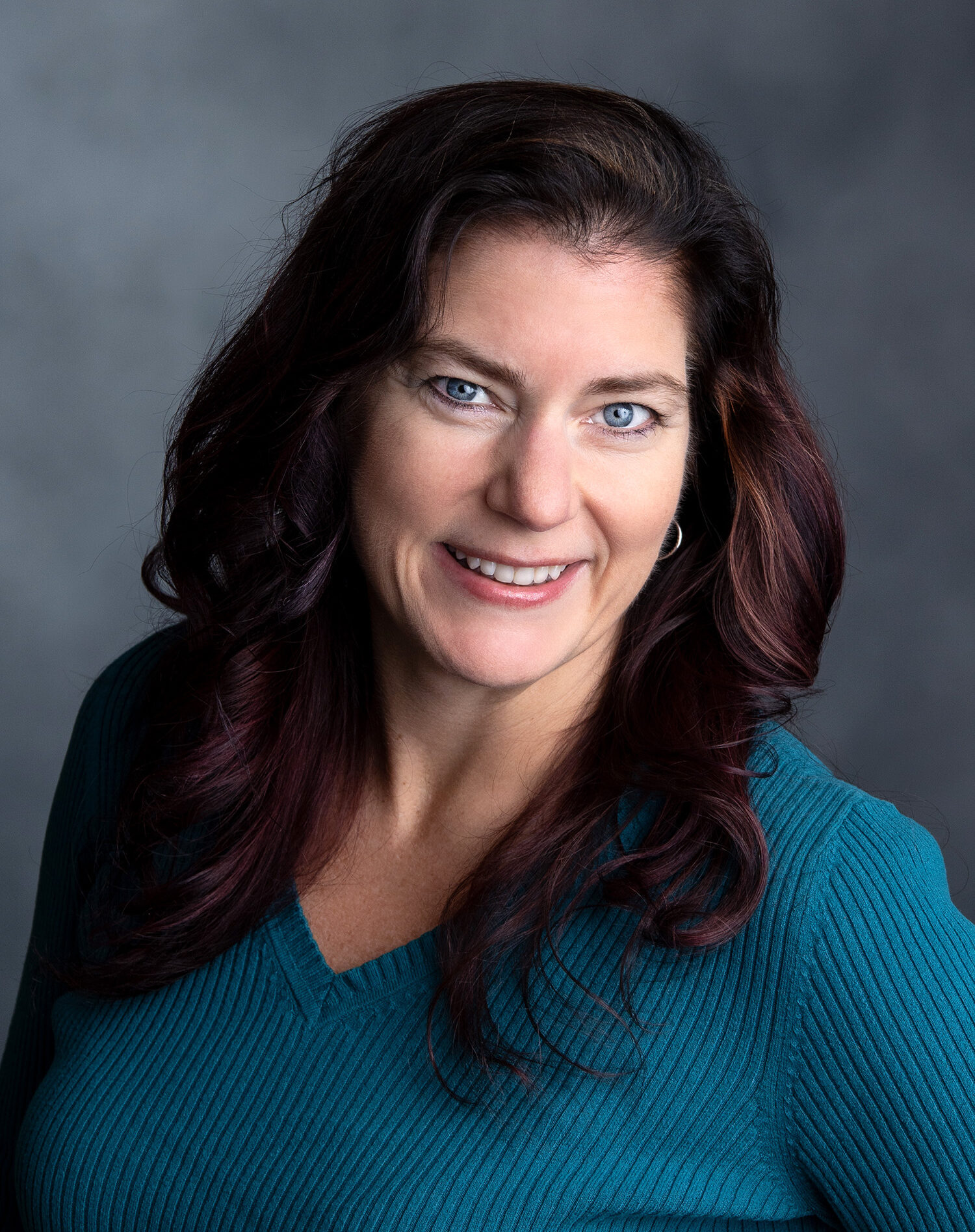 SANDY LINDBERG
Director of Process Improvement
Sandy Lindberg is the Director of Process Improvement. She oversees the identification, standardization, and documentation of processes for accuracy and efficiency throughout the company.
Lindberg is responsible for the management of the Contracts/Agreements and Standard Operating Procedure (SOP) SharePoint sites, forecasting, budgeting, conducting internal audits, and analyzing and improving strategic processes. Additionally, she pinpoints areas where revenue sources are overlooked and creates guidelines to ensure adequate compensation is received.
Prior to her current role, Lindberg served as the Business and Process Strategy Manager and Controller. Before joining WOW Logistics, she held various positions at LaForce, Inc. for 24 years.
Lindberg received her Bachelor's in Accounting at the University of Wisconsin – LaCrosse and holds her CPA License and Lean Six Sigma Green Belt Certification.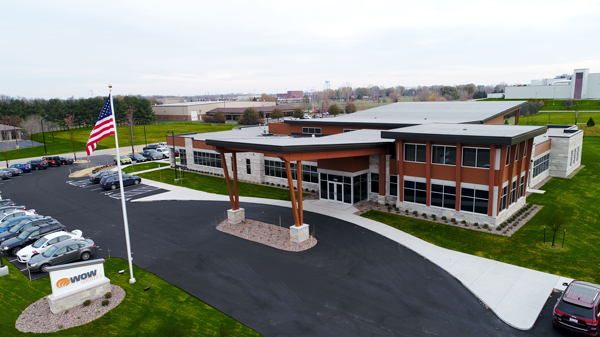 Join our

growing team
Our success is fueled by talented people who embody WOW's core philosophy to do right by our customers. If you've got what it takes to help us deliver superior supply chain solutions, we've got a lot to offer—competitive wages, attractive benefits, room for growth, and the opportunity to play for a winning team every day!
Work at WOW
Our company values