What is design-build?
Design-build is a project delivery method where a real estate developer works under a single contract with a client to provide both design and construction services. Developing a property this way streamlines a project and creates a unified workflow from site selection through completion. Its alternative, often referred to as design-bid-build, provides a less efficient approach requiring more management from the client.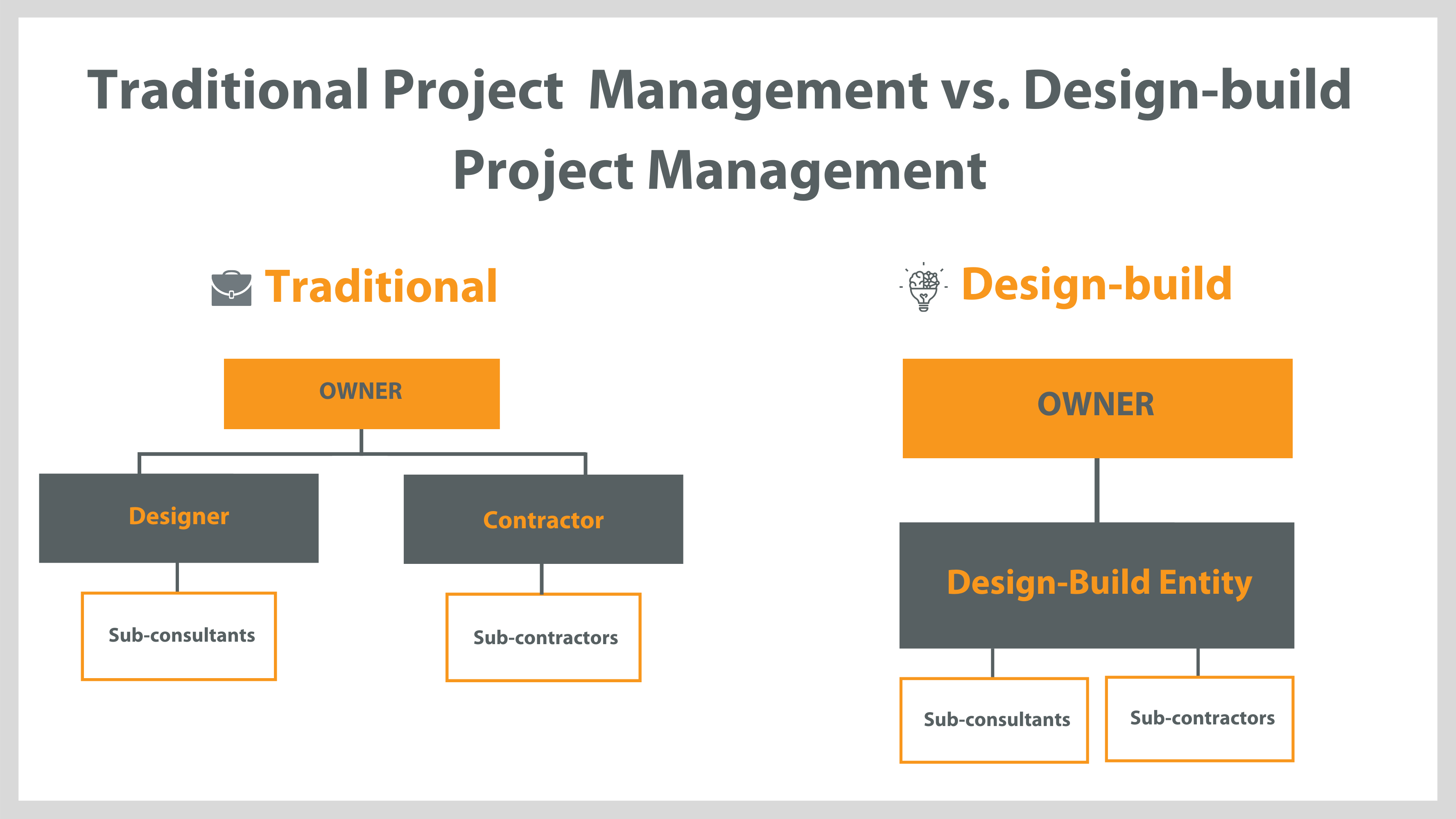 What are the benefits of a design-build?
Choosing a design-build allows clients to make better informed decisions and realize greater value.  This innovative approach has several advantages over its alternatives, such as:
Cost-Savings – Project costs are defined from the onset and less resources are wasted because there is clear visibility of every project component.
Efficient Project Completion – An increased level of collaboration and transparency streamlines the entire project. Additionally, a schedule can be created prior to the finalization of the design – resulting in faster project completion with fewer unforeseen problems.
Single Source Management – Singular responsibility and accountability creates a continuity in workflow that drives performance in every aspect of the project resulting in an overall higher quality outcome.
WOW Logistics' Build-to-Lease Solution
WOW Logistics' Build-to-Lease Program sets us apart from most design-build firms. Not only do we have more than 40 years of experience designing and constructing warehouses and light manufacturing facilities, but we also offer 100% project financing so our clients can avoid the upfront cost of construction. WOW delivers efficient facilities constructed and customized to our customers' unique requirements. Our Build-to-Lease solution includes:
Effective Project Management – WOW Logistics manages the entire process including design, construction services, layout, size and scale requirements, and equipment, resulting in a warehouse created to function at peak efficiency.
Optimal Site Location – WOW will conduct a Network Study to determine the optimal location for your facility based on geological efficiencies, transportation costs, and distribution requirements.
Engineering Expertise – WOW's engineering team works closely with customers to identify inventory data, product flow, storage requirements, and proper racking and material handling equipment to maximize facility efficiencies.
100% Project Financing – WOW will cover the upfront costs of construction so customers can allocate their capital toward more strategic initiatives.
Our Build-to-Lease program is just one service within WOW Logistics' integrated supply chain service offerings. We also offer solutions focused on warehouse operations, transportation brokerage, and inventory financing.
Learn more about WOW Logistics by exploring our website.