What is warehouse layout design?
Warehouse racking layouts and equipment locations significantly impact operational efficiency, inventory flow, and productivity. An expertly engineered warehouse layout design minimizes travel time while providing easy access to stored goods and improving order fulfillment. Additionally, a well-designed warehouse allows employees to work at their peak productivity. Executing an effective warehouse design involves experienced logistics engineers analyzing several key factors, including:
Order or Pick Frequency
Replenishment Schedules
Shelf and Storage Space
Equipment Requirements
Packing and Shipping Requirements
Why do companies decide to outsource?
Most companies do not have the engineering expertise or analytical tools in-house to program efficiency-driven facilities. The required software is expensive and necessitates significant experience in warehouse engineering and analysis to yield beneficial results. Furthermore, hiring internal logistics engineers when your company's core competency is unrelated to supply chain management may not produce a favorable ROI.
Minor design flaws in a new facility will have lasting adverse effects not only on the operation but your entire supply chain. Likewise, a once-optimized warehouse layout will require adjustments over time as businesses expand or their needs change.
Outsourcing this function early in the design process to a company with expertise in logistics, that has the right tools and personnel, can lead to extensive savings. These warehouse engineers have a thorough understanding of what it will take to meet your business requirements, which is critical to ensuring the proper infrastructure exists. Ultimately, outsourcing your warehouse strategy offers peace of mind and frees up personnel and resources to focus on the core competencies of your business.
Benefits of Outsourcing
It is vital to consider all your business requirements during the planning phase. Unfortunately, mistakes are easy to make and can be expensive to rectify. Warehouse layout design engineers leverage their expertise to produce multiple benefits, including:
Maximized Capacity – When designing a warehouse layout, engineers utilize and optimize every inch of space, allocating maximum area to storage and inventory processing while also allowing for growth.
Increased Productivity – An engineer's analysis will enhance facility performance by avoiding inefficient routes and disruptions, aligning your picking strategy with your replenishment scheme, and allowing easy access and navigation for personnel and equipment.
Reduced Operating Costs – A streamlined warehouse layout design reduces stock losses, helps ensure on-time orders, and increases overall profitability.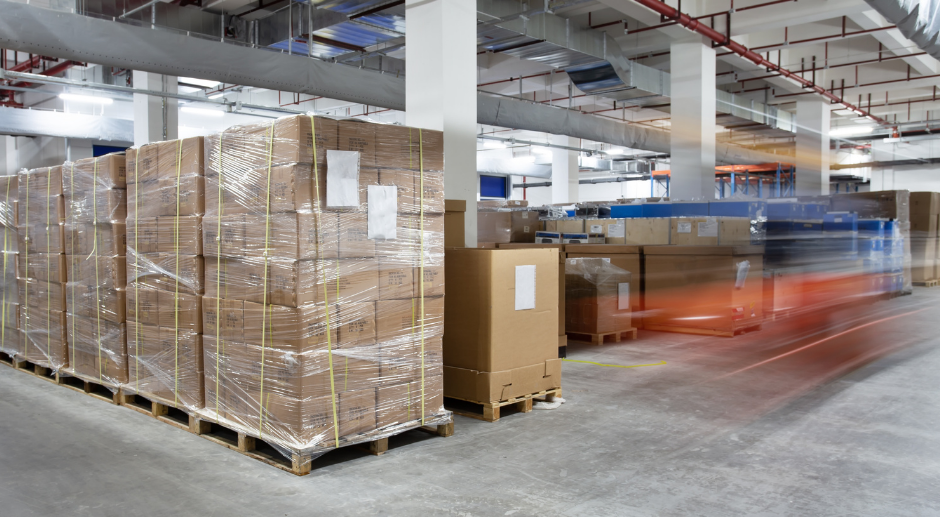 WOW Logistics' Warehouse and Inventory Strategy Solution
WOW Logistics is an industry-leading supply chain solutions provider. Thus, innovatively addressing the logistical needs of our customers is at the core of our business. We offer several consulting services, including warehouse layout design. WOW Logistics consulting team consists of engineers who set themselves apart from typical warehouse layout design consultants. Their extensive knowledge of warehouse operations uniquely qualifies them to design warehouse layouts that yield the most efficient results. Our engineers evaluate product specs, inventory data, and picking characteristics during the design process to create multiple layout designs in CAD. Each plan identifies storage capacity, racking type, handling efficiencies, and other factors preventing streamlined warehouse operations.
Whether you are opening a new warehouse or looking to improve an existing one, our innovative solutions combined with our extensive engineering design expertise deliver results that maximize operational efficiency, meet your business requirements, and offer scalability for anticipated growth.
In addition to consulting services, WOW Logistics offers Operations, Real Estate Development, Inventory Financing, and Technology Solutions.
Explore our website to learn more.